Internships
Northwestern Mutual - A Top 10 Internship Program*
Northwestern Mutual's Internship Program has provided an internship experience for over 41,000 students from all over the country. In fact, Vailt, Inc. ranked the Northwestern Mutual program a Top Ten Internship for 10 straight yeras (* Vault Guide to Top Internships, 2014 edition).
Many internships produce WORK through people, our intership developes PEOPLE through work. You will learn what it takes to be successful, while sharpening your skills in communications and marketing to help build personal and professional self-confidence. You will also discover the rewards that come from helping others as your bring a full-service approach to your clients' needs and provide guidance and solutions that will have a positive impact on families and businesses for ears to come.
One out of three former interns becomes a full-time financial representative following graduation. Our internship porivdes a great chance for students to combine what they've learned in the classroom with a real-life look into what they could truly make of themselves. Real work experience coupled with the insight you have gained as a financial representative intern, can put you on the path toward a profitable and fulfilling future.
Whether you know where your college education is taking you or you're still keeping your options open, you owe it to yourself to see if Northwestern Mutual's Internship Program with the Capital Region of New York is right for you.
If you're ready to be highly trained, mentored, set your own hours and make a positive impact on people's lives every day, then turn your dreams into reality and find out what an internship as a Financial Representative with Northwestern Mutual - Albany can do you for you. Call us at 518-459-4665.
Qualifications
Completed two academic years toward a bachelor's degree from a four-year institution
Strong inerpersonal skills
Self motivated
History of personal success
We accept candidates from all academic majors
Coachable
Northwestern Mutual recruits and actively participates in many career center and class/club talks at the following colleges and universitiyes surroinding the Capital Region.
Siena College
SUNY Albany
The College of St. Rose
Union College
Rensselaer Polytechnic Institute
Skidmore College
The Sage Colleges
HVCC
and many others...
Northwestern Mutual has the highest financial strength ratings awarded to any life insurer by all four of the major credit rating agencies1.
Learn more about Northwestern Mutual's financial strength ratings.
1A.M. Best Company A++ (highest), 4/2014; Fitch Ratings AAA (highest), 1/2014; Moody's Investors Service Aaa (highest), 6/1014; Standard and Poor's AA+ (second highest), 7/2014. Ratings are subject to change.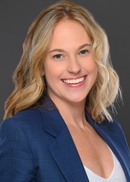 Allison B Loew, CLF®
Executive Director of Recruitment
allison.loew@nm.com
Office 518-459-4665
Mary Kay Murphy
Campus Recruiter
mary.k.murphy@nm.com
Mobile 518-578-1479
My Networks: